About Manzanita
Manzanita and its founders have over 47 years combined experience in the oilfield in and around the Permian Basin of West Texas. Manzanita was created in order to serve as a privately owned and controlled Midland-based operator for both exploratory and exploitation projects.
Manzanita is currently active in the Permian and is always aggressively looking for investment and exploitation opportunities.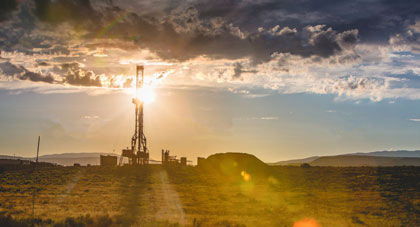 Bob Fedro
Manager – Geology and Exploration
Bob has over 37 years' experience in petroleum geology. Beginning offshore Louisiana and quickly moving into the Permian Basin, Bob is responsible for discovering over 3MMBOE recoverable from the Delaware Mountain Group alone. Manzanita Operating, LLC was founded by Mr. Fedro and Mr. Panthaky in 2018 in order to operate and exploit these shallow conventional Delaware Basin opportunities. Mr. Fedro is responsible for finding and vetting prospective oil and gas investments.
Scott Panthaky
Manager - Operations
Scott is a life-time Midlander and has over 10 years in the oil field working from Field Engineer at BJ Services, District Engineer at Superior Services, Production Engineer at Stanolind Operating, and Founder and Managing Partner Cazador Operating before founding Manzanita with Mr. Fedro. Scott is responsible for Manzanita Operating's production and drilling operations.